MIDWEEK
Dinner: 5PM | Bible Studies: 6:15PM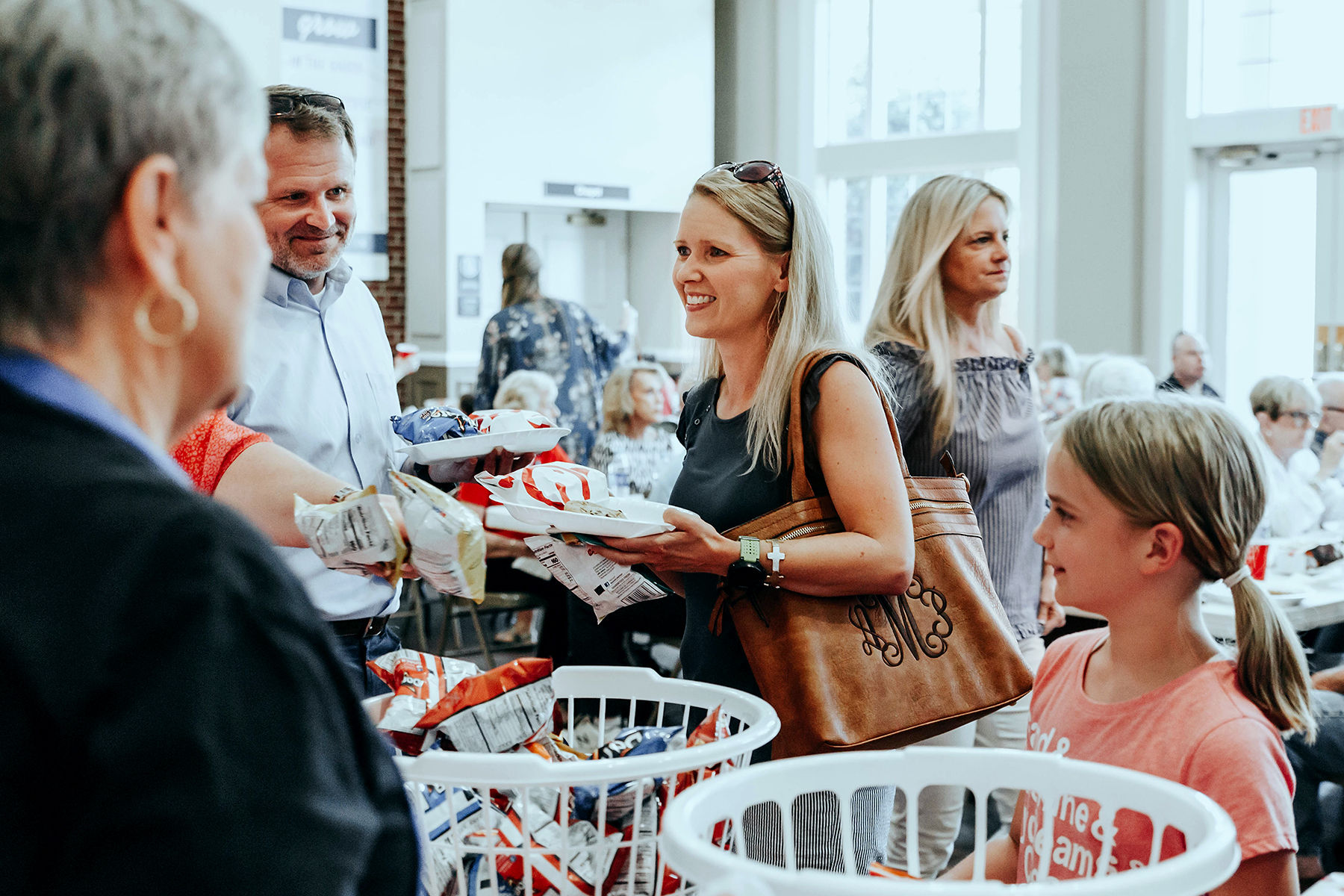 MidWeek is a weekly gathering for fellowship, dinner and Bible Studies. Classes resume on August 14.
Teacher: Larry Dean
Room: B-308 | Wednesdays at 6:15 pm
15-week Study beginning Wednesday August 14th
Mom's at the Table: Mothering on Purpose
Teacher: Beth Browning and Gina Smith
Room: Upper Room | Wednesdays at 6:15 pm
Connect with other moms as as we discuss distractions that entice us to choose lesser things instead of lasting things.
Inspire Change
Prayer Time
Teacher: Ed Schrader
Room: Conference Room A | Wednesdays at 6:15 pm
All are welcome to come and join us as we pray together for our church, our community and our nation.
Teacher: Kraig Kelsey
Room: Chapel | Wednesdays at 6:15 pm
Step up and let YOUR voice be heard! Join us for fun, fellowship and a wonderful time of worship in the Chapel from 6:15-7:15 pm. This choir will lead worship twice per month in the Chapel and provide special music in the Chapel and for events in the Hatfield.
Teacher: Julie Pierce
Room: Underground | Wednesdays at 7:30 pm
This is a limited group, however, if you can read music and would like to "ring", you are welcome to participate in this musical ministry.
Teacher: Bernardo Dennis
Room: JOY 5 | Wednesdays at 6:15 pm
"Steadfast Love"
followed by
"Looking for Lovely"
Teacher: Teresa Gresham
Room: B-307 | Wednesdays at 6:15 pm
Cost: $15 for each study
"Steadfast Love," a study of Psalm 107 by Lauren Chandler. Each season of life is an opportunity to reveal the anchor of our souls. In this 7-week session, learn how to face both storms and deserts with courage and trust in Jesus – there is no fear for one who fears the Lord, the one whose soul is anchored in His steadfast love.
After the first seven weeks we'll transition to "Looking For Lovely" by Annie F. Downs.
We are looking for lovely because we are looking for God. We want to see where He is moving, what He has created, and how He is faithful. In this 7-week session, examine the ordinary people of the Bible and discover how they sought beauty in the everyday lives to hold on to the hope of God's perfect timing.
Note: This class has 14 sessions and begins Wednesday, August 14th.
Experiencing God Through Marriage
Teacher: Dave & Lisa Brower
Room: Cafe 4 | Wednesdays at 6:15 pm
Cost: $12
Would you like a fresh breeze to blow in your marriage? Do you long for a marriage where intimacy and communication are a reality instead of a dream? Experiencing God's Dream for Your Marriage is a topical series by Chip Ingram that examines God's design for marriage, with practical instruction to help you make your marriage what God desires it to be.